The inspection in cereal warehouses by means of periodic Biocontrols allows to follow the evolution of the state of the stacked merchandise and acting according to the results to guarantee the perfect state of conservation of grain, preventing risks of loss in commercial value.
The storage conditions during grain storage can cause high losses. Monitoring and controlling the temperature and humidity of the cereal we obtain the necessary information to prevent the deterioration of the merchandise.
With our extensive experience we advise on the best techniques and procedures available for each potential or real problem.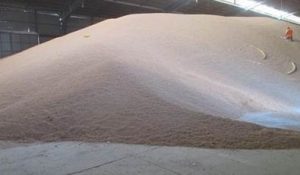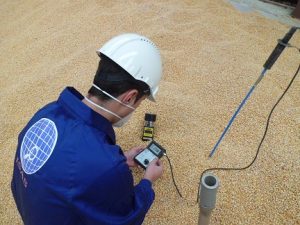 Biocontrol service includes the following activities:
• Verification of the merchandise through the regulatory documentation
• Visual inspection of the merchandise and state and conditions of warehouse according to agro-food regulations
• Report of incidents due to bad conditions of storing, merchandise damages, rodents, birds, etc.
• Periodical monitoring of merchandise stored
• Sampling points depending on the quantity stored manifested
• Temperature, Humidity and Insect Control at different depths at each sampling point
• Detailed report of warehouse and state of merchandise
• Detailed sketch of the warehouse sampling points and the data obtained in the biocontrol
• Development report of merchandise stored.
In this way, we provide information on quality status of products stored for the knowledge and decision making of the client. In this sense, we help to avoid the growth of possible pests, which could lead to numerous problems.