BUNKER / ROB
The services of inspection / supervision and quantity control of fuel supply (BUNKER) and Remanent on board (ROB), for the maritime industry at global level, are independent and impartial, issuing detailed reports of quantity control and quality for fuel delivered, and the state of the ship in entrance and exit of rent (On hire / Off hire).
Reports for fuel quantity and quality from ISAS help customers with issues related to claims for fuel shortages or disputes over fuel quality.
The services of Supervision and Control of Fuel Supply (Bunkering) include:
Measurement of tanks on vessel before and after delivery (ROB)
Bunker fuel sampling and testing based on ASTM standards
Calculation of quantity delivered
Detailed bunker control reports
Photographic report of sampling if requested and authorized
The fuel control services for the ISAS maritime industry are backed by experienced fuel quality testing laboratories. Bunker fuels used for the maritime industry are analyzed according to ISO 8217 https: //www.iso.ostandardrg//64247.html, Annex VI of the Marpol Agreement and other specifications.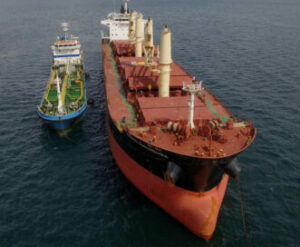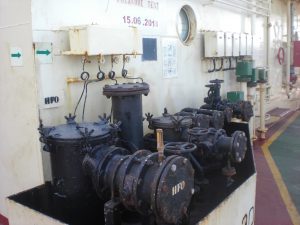 SLUDGE
The services of inspection / supervision and quantity control in Waste Tanks discharge (SLUDGE), include:
Measurement of Sludge tanks before and after discharge (ROB)
Supervision of discharge by tanker or barge
Calculation of quantity discharged
Report and certificate of Sludge discharged